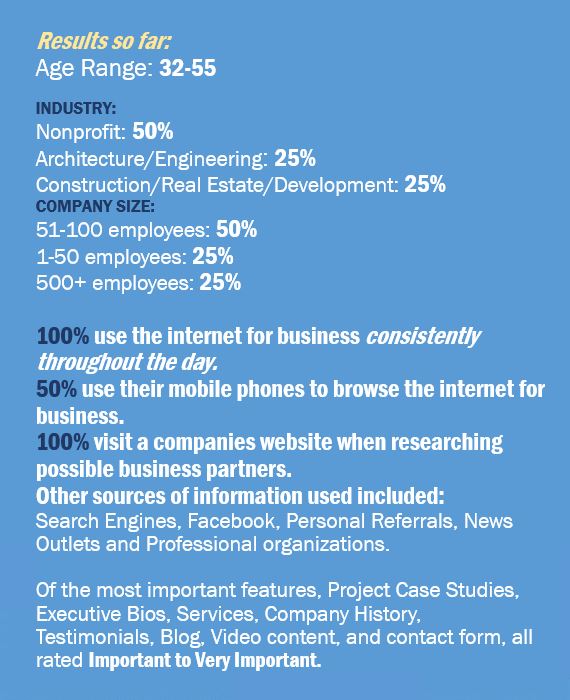 Content Audit
To begin site architecture, I first looked at a complete list of all the pages within our site currently. This provided a broad overview of what content I was working with, where it currently lived and who was responsible for creation.
Card Sort
Company employees, current and prospective clients were asked to participate in a card sort, to help determined categories for case study pages. As one of the highest ranked content pieces, it is imperative that users be able to find project profiles that match what they are looking to build.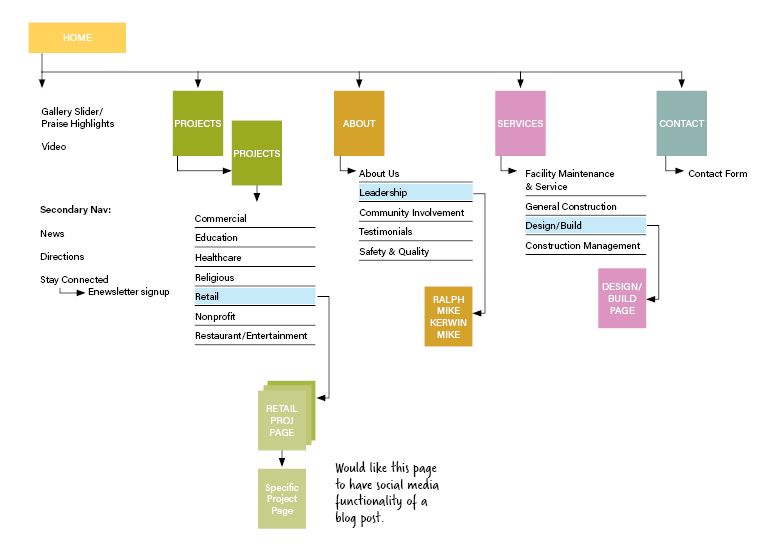 Site Map
From the card sort and the content audit, I created a site map that pulled together all of the needed features into categories that made sense to our users.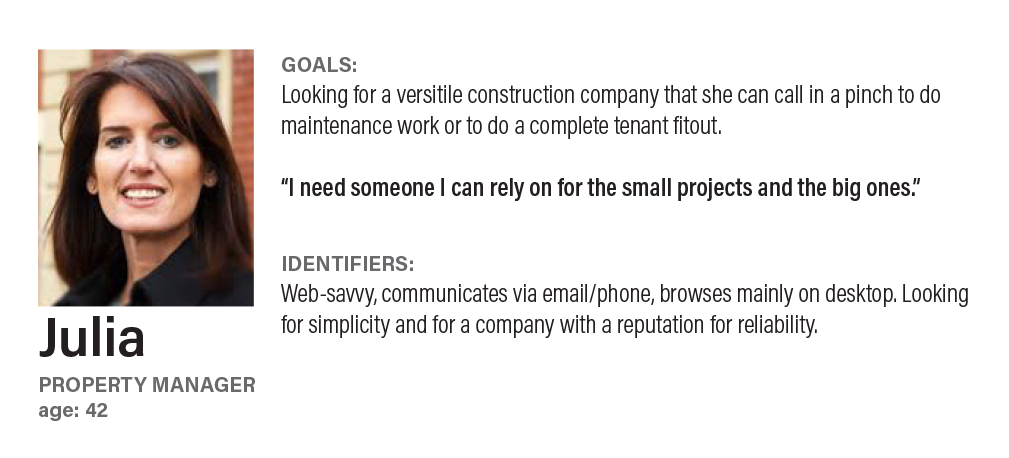 Personas
Several personas were created from the survey analysis and goals were assigned to each. The user paths they take through the site map will inform if the architecture is sound.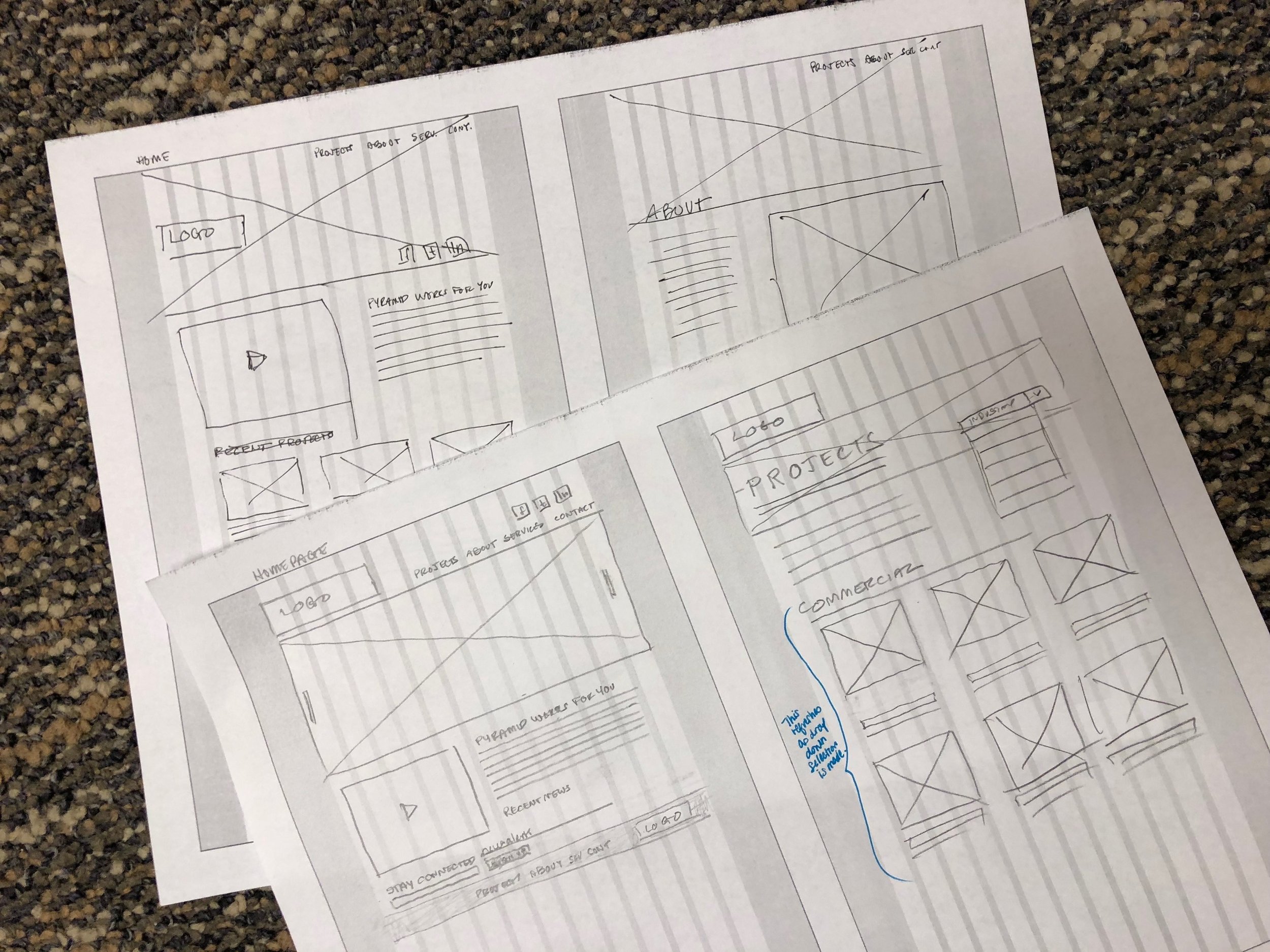 Paper Wireframes
Sketching first, there were several rounds of pencil and paper wireframe sketches before moving them into interactive wireframes using Axure.